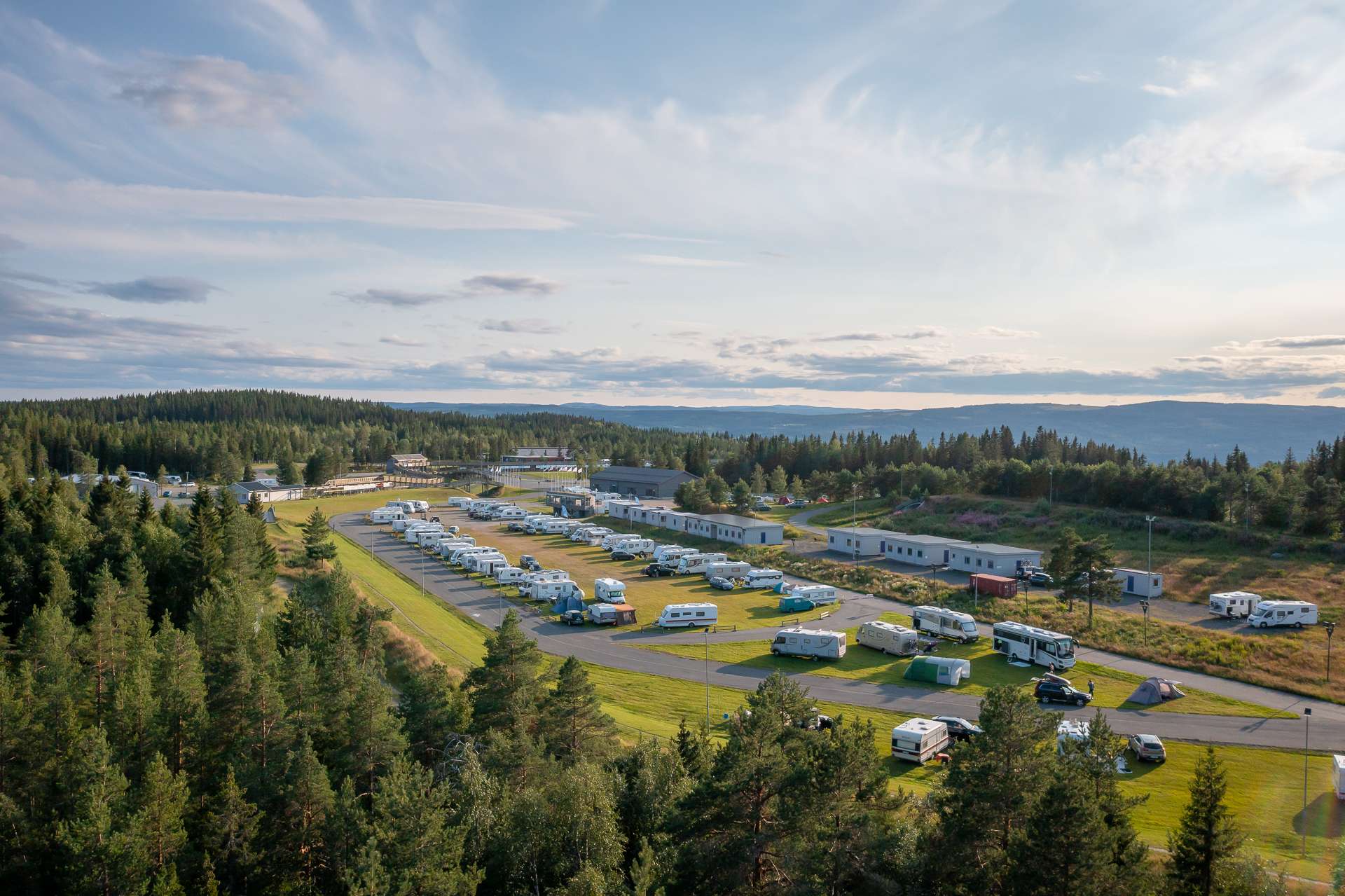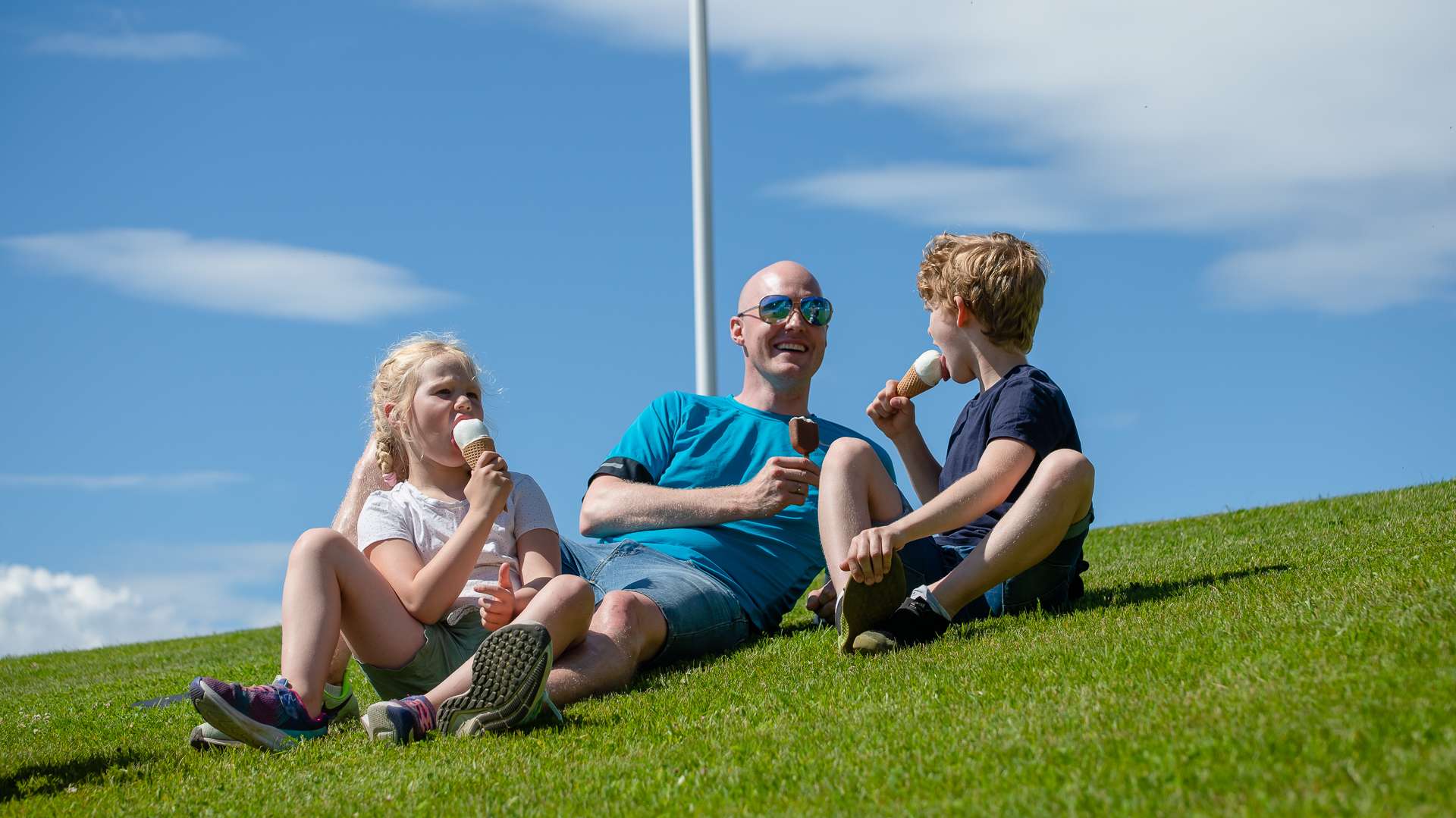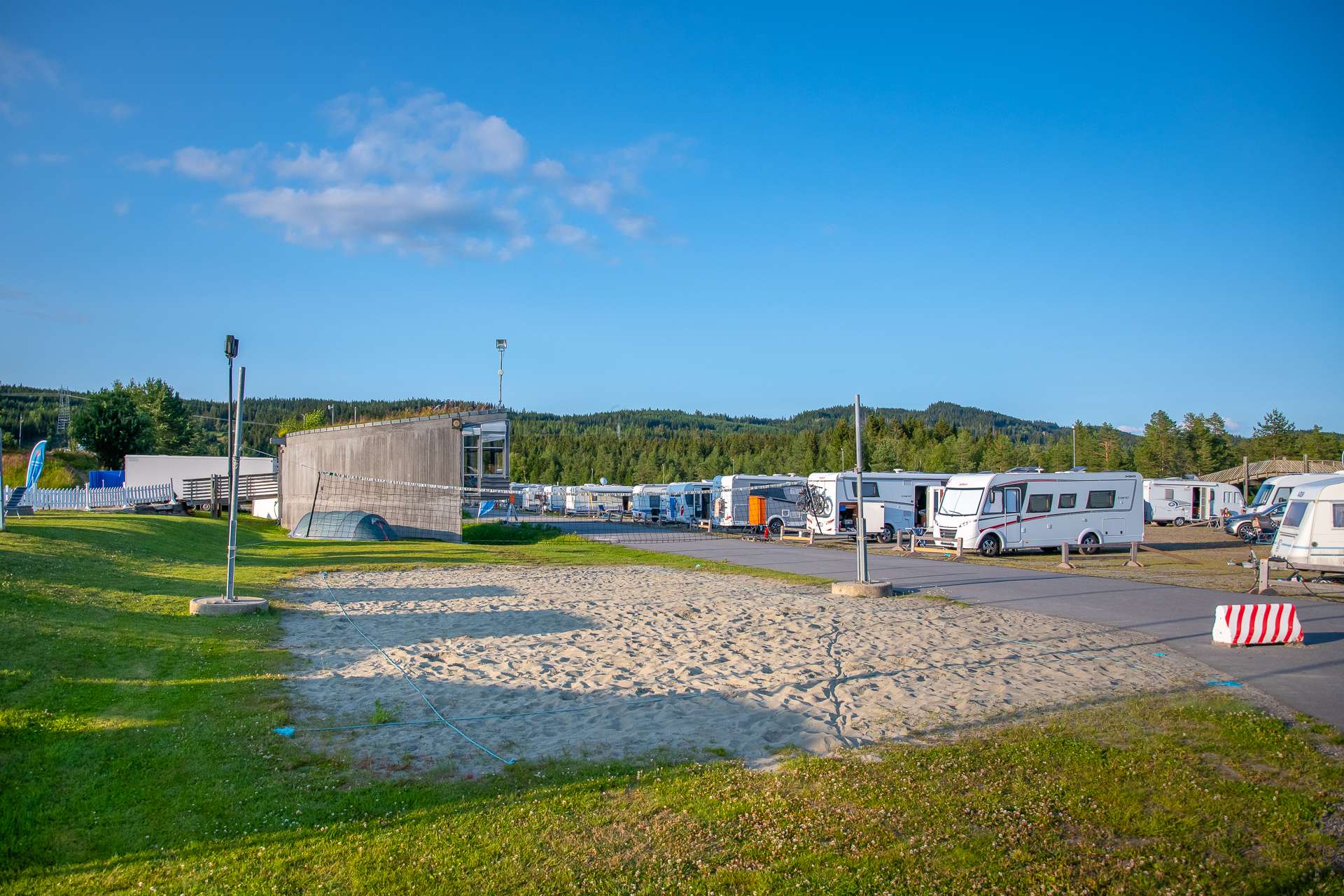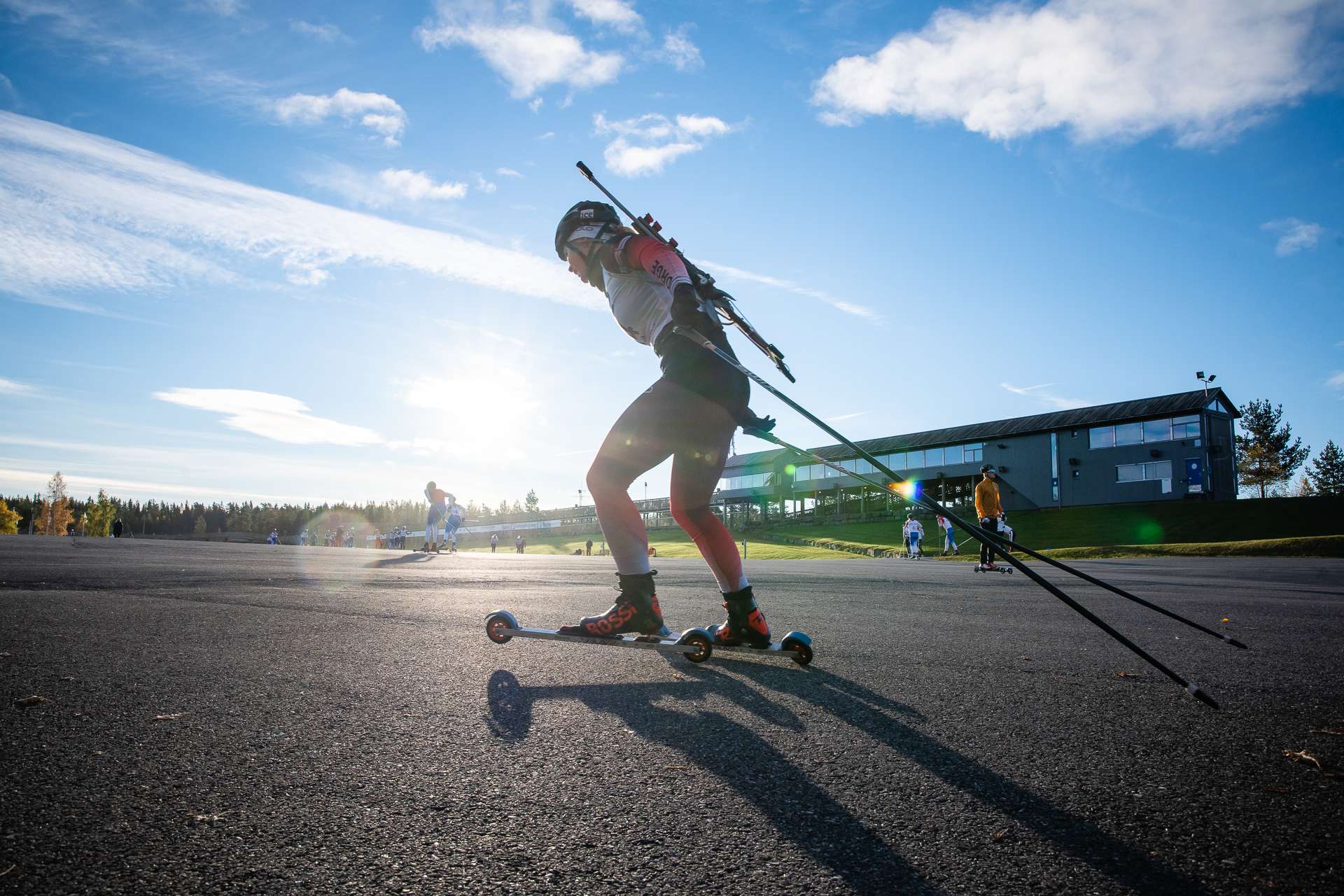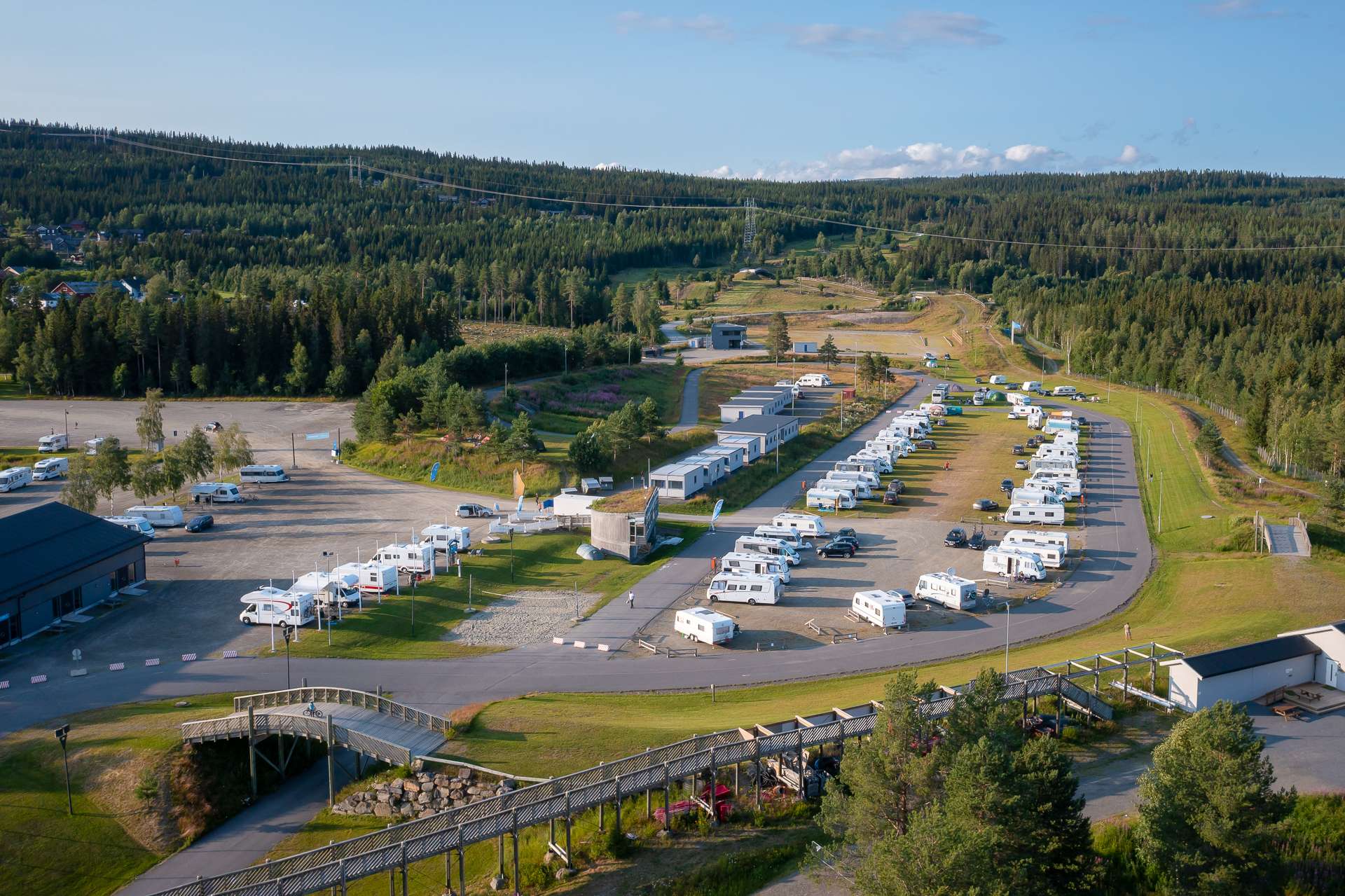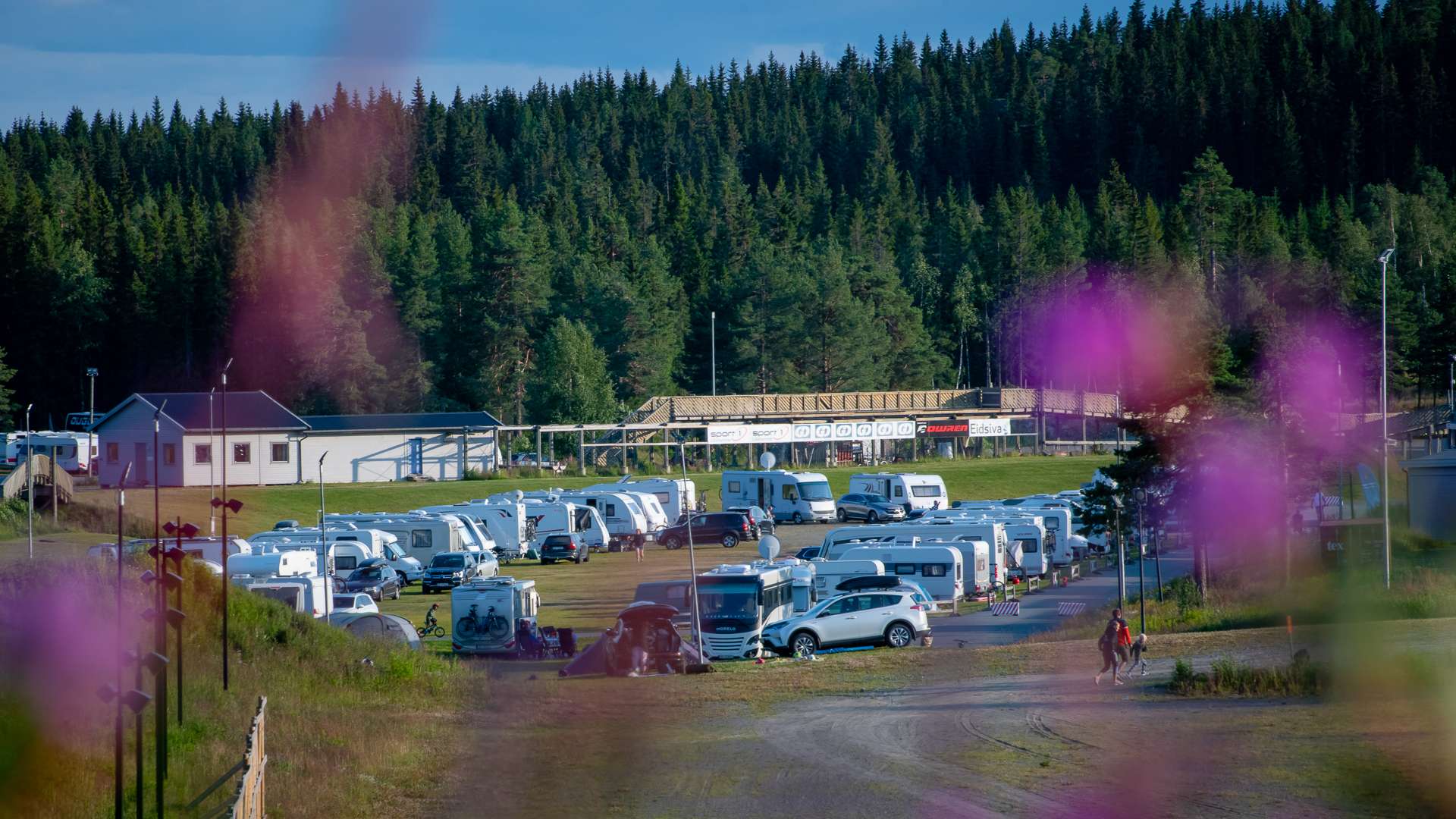 Olympiaparken camping Lillehammer
Photo: Daniel Nordby / Lillehammer Olympiapark
Olympiaparken camping Lillehammer
Photo: Daniel Nordby / Lillehammer Olympiapark
Olympiaparken camping Lillehammer
We are open in the period 26 May - 27 August 2023
Olympic campsite in Lillehammer
---
Olympiaparken camping can be found at Birkebeineren Ski Stadium in Lillehammer. In the summer, the Olympic ski stadium is transformed into a pleasant and family-friendly campsite. Here you live literally ON the finish line, and with a short distance to the city, sights and nature, this is a perfect campsite for you who are on holiday in Lillehammer.
You can buy the tickets easily here on our website 24/7. With a pre-purchased ticket, you can drive directly to your car park and enjoy your stay immediately. Our reception is open during the day. Here you can buy tickets, coffee and ice cream, among other things. We offer large areas for caravans, mobile homes and tents. In the area you will also find toilets, showers and an emptying station. The campsite is only 5 minutes from the center of Lillehammer.
Reception / kiosk is staffed at the following times:
10:00 – 17:00 26 May -15. June
10:00 – 21:00 16 June – 13 August
10:00 – 17:00 14 – 27 August
Electricity
toilets
Shower
Water
Drain station (greywater)
Beach Volleyball Court
Kiosk / Café (Newly refurbished in 2022)
Roller Track
Hiking trails and great bathing area at the Abbortjern
Bus connection to the city center
Motorhome / Caravan
From NOK 325
Per night. Price includes electricity.
Tent
From NOK 295
Per night. Price includes electricity.
Book a campsite
Tickets should be pre-ordered here in our online store. You can also buy a ticket at reception during staffed opening hours.
---
New kiosk and café
This summer we are opening a brand new cafe/kiosk inside the camping area.
toilets
Toilets can be found in the basement at the reception/kiosk and by the showers in "Skistua".
Shower
The showers can be found in Skistua which is 100 meters further into the Birkebeineren ski stadium. This will be available between 06:00 and 23:00.
garbage Handling
Garbage is thrown at the garbage station. Garbage should not be temporarily stored outdoors outside the caravan / motorhome / tent.
Security
Caravan/mobile home/tent must be placed at least 4 meters from the neighbour's caravan/mobile home/tent. In the area you will find fire extinguishers and defibrillators. See the camping map to see where these are.
Grilling
Grilling is allowed, but should be done with care. Barbecue charcoal MUST be delivered in a separate barrel at the garbage station. DO NOT dispose of waste.
Check-Out
On departure day one should leave the place by 12:00
quiet time
It should be quiet at the camping area from 23:00 to 07:00
camera Surveillance
The area is camera-monitored
Payment
We recommend pre-purchasing a place here on our website. Alternatively, you can buy a seat ticket at reception during opening hours. Please note that it is not possible to park in the spaces until payment has been completed.
Rambling
There are many nice hiking trails in the area around the stadium. Take a walk through the woods towards Lillehammer and experience the fantastic view from the top of Lysgårdsbakken or take a refreshing bath in Abbortjern. Download our tour map to see more tours and directions.
Bicycle
If you have a bicycle we recommend a trip down to the city center or follow the roads towards Mesnali or Nordseter.
Bus
You can find the nearest bus stop in Nordsetervegen. From there you can take the city bus to the city center. Click here to see departure times.
Activities
The area has large grassy areas for play and fun, as well as a volleyball court. For those who have roller skis, there is a fantastic roller skiing track at Birkebeineren ski stadium. In addition to this, the Olympiaparken offers several summer activities in Lillehammer, including wheelbarrows in the Nordic region's only bobbin and open chairlift, kiosk and activity track in Lysgårdsbakken jumping facilities. For other activities in Lillehammer we recommend checking out www.lillehammer.com
CAMPING LITTLEHAMMER